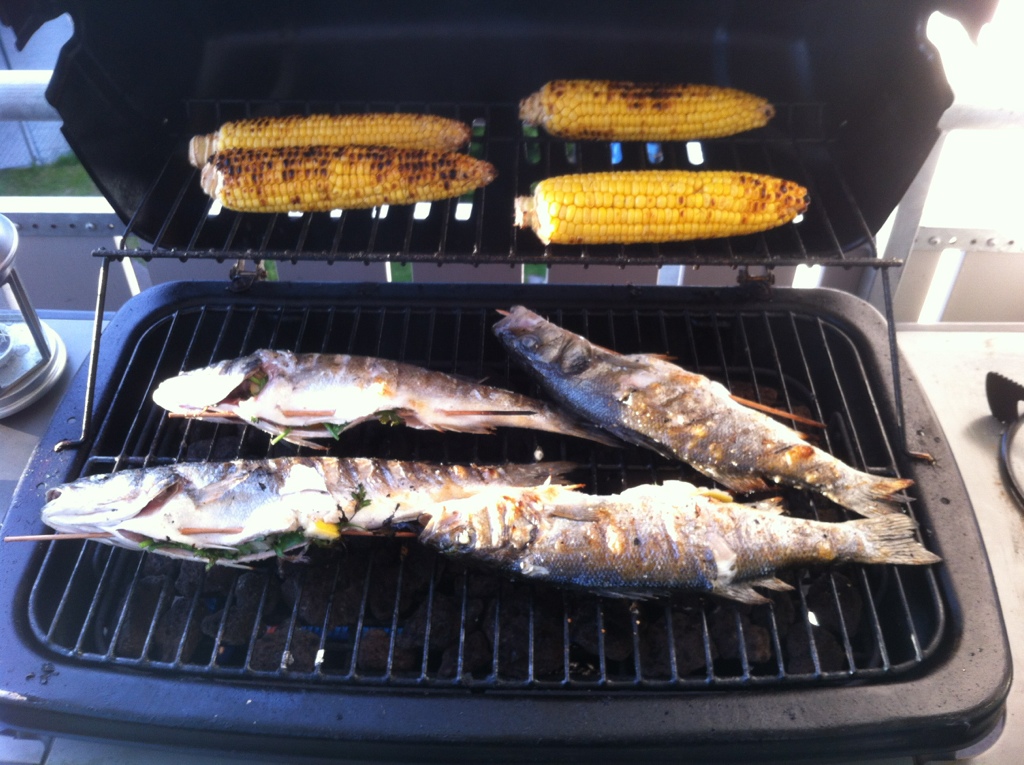 Tonight we had whole Sea Bass and Grilled Corn on the Cob for dinner.
I stuffed each of the fish with lemon slices, thyme and parsley. I learnt that a little thyme goes a long way too.
The fish was tender and moist but of course, eating whole fish is always a pain in the arse.
Ewan and James decided they like corn now so it was one-a-piece – if I'd known, we might have gotten two packets.